VARDY TO MISS AUSTRALIA FRIENDLY
Leicester centre forward Jamie Vardy is set to miss the friendly against the Australia men national team side as they take on The Three Lions in a friendly match. The striker will miss England's friendly with Australia on Friday, England's national team smanager Roy Hodgson has confirmed. The England international, who scored the winner against Turkey, is getting married on Wednesday.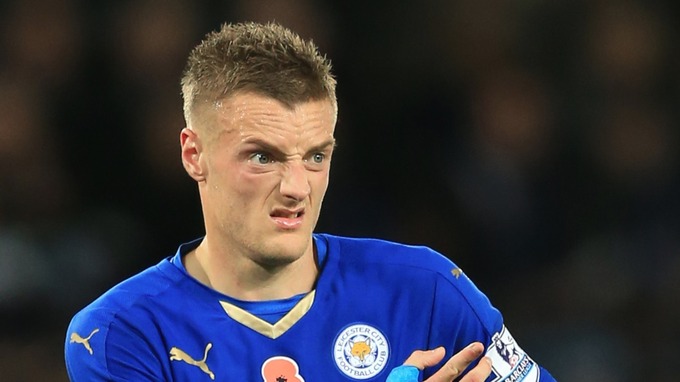 Vardy is set to tie the knot with Rebekah Nicholson, who already uses Jamie's surname, and the couple will spend a couple of days together before Vardy hooks up with his England team-mates once more. The Leicester striker has enjoyed an incredible season in both the Premier League and for his country and he will be on the plane to France for Euro 2016.
Vardy's strike rate is one of the reasons that England remain one of the favourites for the tournament, with StanJames, the sports betting website listing their chances above the likes of Italy and Spain, behind just France and Germany to win the whole tournament.
Hodgson said "Jamie will now celebrate his wedding on Wednesday, so we won't see him for a few days. But we will have more competition when [Wayne Rooney, Marcus Rashford and Daniel Sturridge turn up on Monday.
"Vardy won't be involved on Friday because he is getting married on Wednesday. His wedding was planned for last June, I called him up for friendlies and he cancelled it, so he is within his rights to get married on Wednesday. The public might be surprised, but the major reason for it is because he had to cancel the wedding last year.
"It was more difficult for me to see it as an issue than maybe it would have been to complain about this date. Under normal circumstances, Wednesday would be when we would join up and, when he planned the wedding, he probably expected ten days off first before coming back for international duty.
"But we know Jamie, we are satisfied with him and I don't think his place is under serious threat, so it hasn't caused me too many problems," he added.
---