Valeri is ready to get back into the pitch
The captain of Melbourne Victory, Carl Valeri has had to miss out from his teams' recent matches against Sydney FC and Welligton Phoenix, the reason why the 32 year old player could not perform in these matches was because of a hamstring injury that the veteran performer has picked up recently which has left him out of the playing grounds for the past few weeks but when Valeri was asked about his physical condition, the Australian player responded by saying that he is ready to get back in the pitch.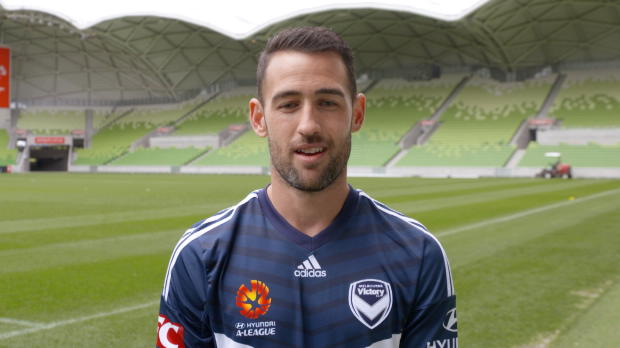 "I've ticked all of the boxes and I'm feeling good. I want to get back amongst the boys ad I think it's a good week to do that. It was just high loads with my hamstring. I've just got to take it easy and be careful.I ended up missing an extra week, but I think I'll benefit in the long run. If you break it down like that you look at what's really serious and what's not.It was hard, though, watching the boys." Melbourne Victory's Carl Valeri said.
If Carl Valeri is indeed ready to get back with the main team then he is probably going to get playing time in the next league match of Melbourne Victory as they face off with Western Sydney Wanderers on November 12.
This return to the pitch arrives at a time that Melbourne Victory needed as they recently suffered a 1-2 defeat against Sydney FC and this loss was a fairly difficult one for Melbourne Victory to handle as the final scoreboard displayed 1-2 in favor of Sydney but one of their goals was a really controversial one as the ball appeared to have touched the arm of David Carney in the 2nd half and despite having touched his arm, the referee did not call it and the 2nd goal of Carney was allowed even though it was fairly evident that it shouldn't had been allowed.