MELBOURNE CITY WANT BOCA JUNIORS' NICOLAS COLAZO
A-League giant Melbourne City are reportedly interested in another Latino addition. The global scouting network of the football club is in play here, as the side is looking for another Bruno Fornaroli-esque talent.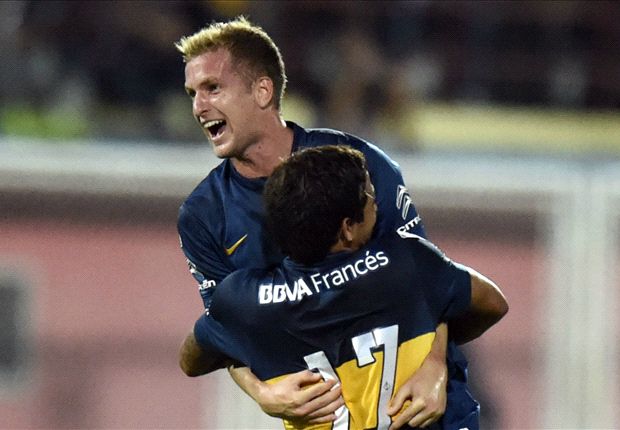 Boca Juniors Nicolas Colazo is the man targeted by the Australian side as the Argentine is the latest player to hit the club's wish list.
Fernando Brandan was unveiled last month, but the attacking player might see some of his countrymen join him if all goes to plan. Colazo is reported to be among five players that are expected to join the side soon as marquee signings. The Herald Sun say no contract talks have been discussed, but the players are aware that they could earn around $500,000.
Aside the list, there are three others that City is considering as well. Two possibilities from Europe, and another South American. The City Football Group is tapping into their 35-man scouting network to get players that fit into its culture. The scouts are particularly interested in acquiring another raw talent as Uruguayan forward Fornaroli. City have denied comments on the matter until they decide to go forward with the deals. The 26-year old Colazo is a likely possibility, but his agent has downplayed links as he spoke to an Argentine radio station that they player was yet to sign with the A-League side.

City is hoping that the player gives them an edge over their archrival Melbourne Victory. "Melbourne City does not comment on media speculation relating to player transfers," a spokesperson said. Colazo is a product of the famous Boca Juniors academy, and has remained with the club. City has always wanted an addition to Tim Cahill, after he was signed on the Football Federation guest marquee spot. Two marquee spots have opened, and the club is hoping to fill it.
---